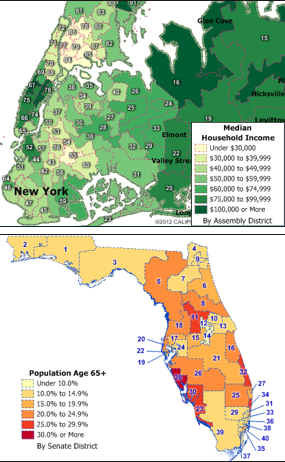 The State Legislative District data product is updated for 2019 and is available as nationwide layers ($1295) or for a single state/territory ($495). The State Legislative Districts product includes a Congressional District layer, a State Senate (Upper Chamber) layer, and a State House (Lower Chamber) layer.
Each layer includes 94 fields of 2010 Census demographic data and 511 fields of 2017 American Community Survey demographic data. Please see the State Legislative Districts product page for a complete list of the fields included.
Provided as a SINGLE USER LICENSE. Requires Maptitude 2019 or TransCAD 8.0 software. Please provide your software serial number in the space above when ordering.